Here's an example of a beatpath graph with logos and colors.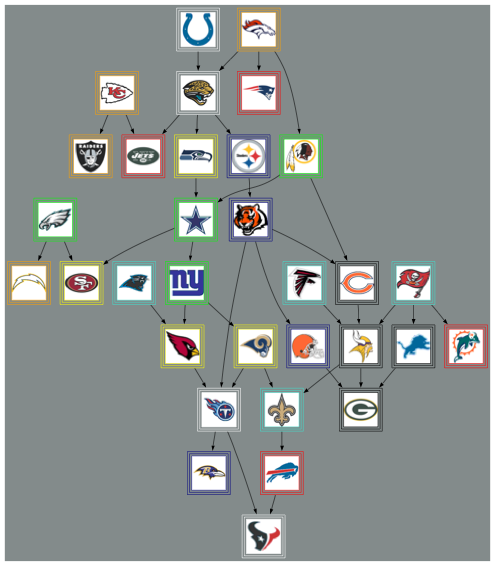 Honestly, I think it's pretty nifty… but not as useful as the one with the team abbreviations. The logos actually make it slightly harder to recognize which teams are which, and understand the conceptual pathways from team to team. In my opinion. But let me know what you think. I also color-framed them by division.
There's also the matter of me probably not having permission to use the logos. I have no idea how that whole thing works. Maybe the NFL is reasonable and lets sites use them for free, since it's just more marketing for the NFL brand.