Believe it or not, the system was able to chug its way through the entire 2005 NBA season without a lot of pain. And the graph looks cool, too. I'm pleasantly surprised. MLB might work pretty well, after all.
Here's the 2005 beatpath graph after San Antonio won the championship: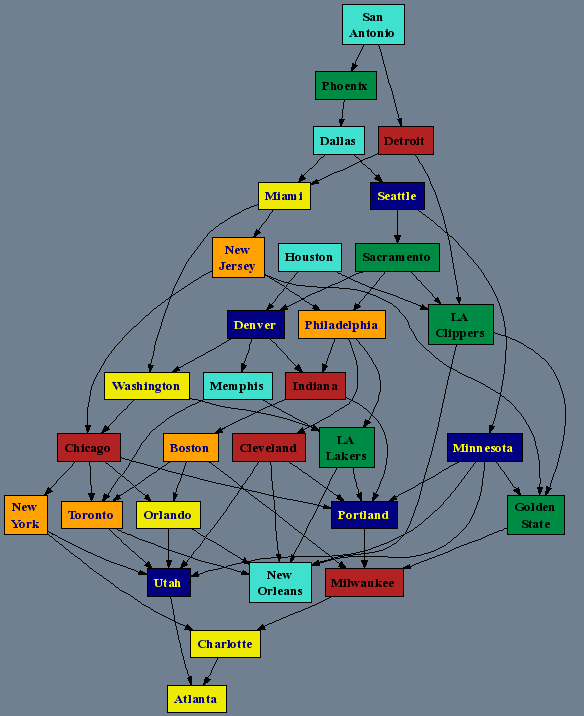 Now here's the more interesting one.
Check out this beatpath graph for 2005 when I run the beatflukes variant. This one cancels out a ton of loops. Again, I'm still not sure I'm handling beatflukes correctly, but the vertical nature of this graph is pretty fascinating.
Over a long season where teams play each other a lot, the teams have pretty clear chances to assert dominance over each other, and the home field advantage largely cancels out. The benefit of these tall graphs is that there are many fewer possible power rankings orderings. Out of all the teams, it appears that only Minnesota and the Clippers have a pretty wide variance of where they could be placed in the rankings.
(It's pretty amazing what some performance enhancements can do. Earlier tonight, generating this graph took over 45 minutes and led to my first ever out-of-memory errors on my powerbook. A few unique sorts later, and this took less than sixty seconds.)