The 2006 NBA Season has been going on for a month now, and here's a brief look at the beatpath graphs.
This is the beatpath graph generator that is currently being used for both the NFL and NCAA football – no tweaks. I haven't been following the NBA much this year. Anyone want to tell me how it looks?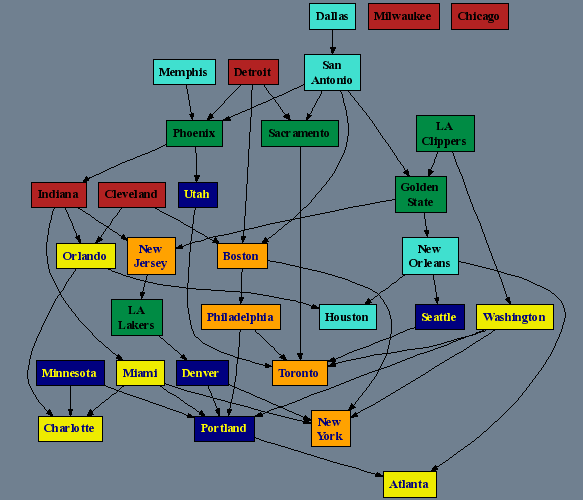 Top five teams: Dallas, San Antonio, Detroit, Memphis, LA Clippers.
Stats: 13 team splits, 52 three-team loops, 3 four-team loops.
And here's the beatfluke graph – Memphis comes out of it in a much stronger position. I'm not yet entirely sure I'm removing the beatflukes in the correct order, but it's close to final.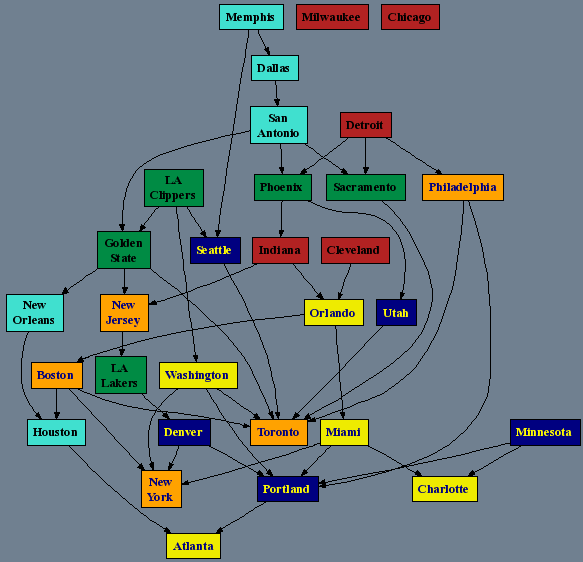 Top five teams: Memphis, Dallas, Detroit, San Antonio, LA Clippers.
Stats: 12 team splits, 35 three-team loops, 4 four-team loops.