Playing around with divisions this week.
Since hidden lines are more important, I start with a full graph of the week: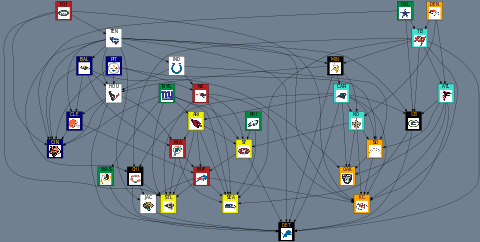 And then I start with the divisions, starting with the NFC South like last time. The first rev has some extraneous stuff in it: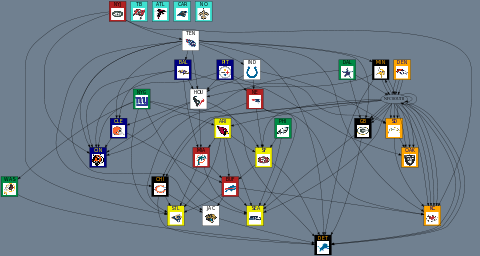 But I'll clean that up after doing the rest of the divisions. I finish the NFC and clean up the most obvious arrows (the looping ones where a division beats itself) and I get this:
I do all divisions with some cleanup (removing the looping arrows where a division beats itself) and I get this: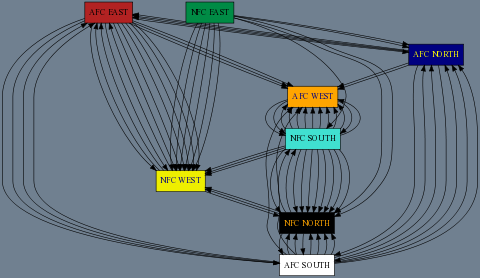 Then I start simplifying. For instance, I see that the AFC West has three arrows to the NFC South, but that the NFC South has plenty more to the AFC West. So I remove three from each: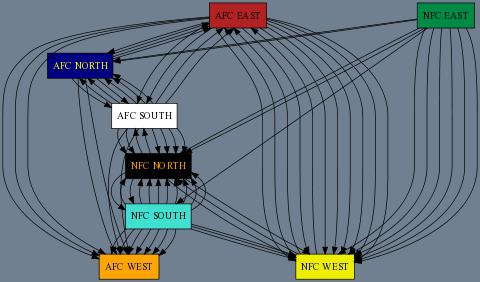 I do the rest – (AFC South and AFC East are tied at 2-2, so they cancel out).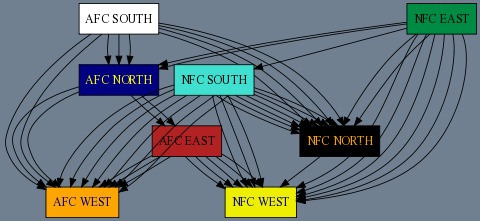 I finally remove the redundant arrows and get: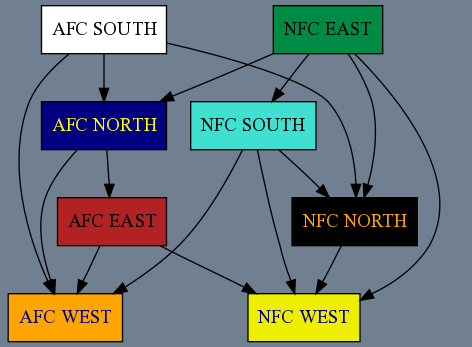 What are your conclusions? To me it looks like the NFC South is good, but not great. Even the AFC North is arguably better than them.